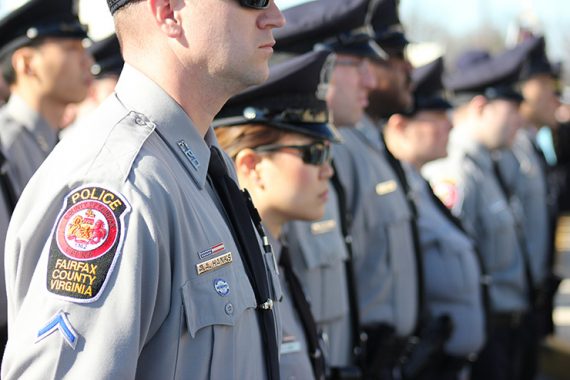 (9-17-18) It takes courage to speak out.
The unborn baby was dead. Twelve weeks old.
The mother stopped sleeping, became depressed.
The frantic call came on a Friday.
She had ended her life in the garage of their home.
Her husband began drinking whiskey as the "battle between demons" waged in his head.
One afternoon, he stopped in a church parking lot and lifted a handgun to his head. They had two small daughters.
He put the gun down. "I don't know what stopped me."
What makes this suicide story unique is that the husband is a Fairfax County Police Officer and so was his wife – the mother who tragically ended her life.