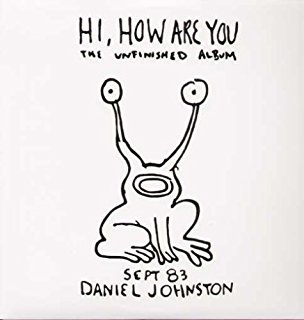 (8-13-18) Taking a much needed break this week, but I wanted to share this blog with you, written more than a decade ago. Enjoy!
Praying For Serenity
When my son, Kevin, came over recently to play chess — or should I write to easily defeat me in several chess matches — he arrived carrying a DVD. The title was: The Devil and Daniel Johnston.
Johnston is a song writer, singer, and an artist who has struggled for years with a severe mental illness.
We watched it together and I was deeply moved. Johnston's first album recorded on a tape recorder in his parent's basement contained three haunting songs about his mental disorders.
Not everyone appreciates Johnston's jarring and, at times, squeaky voice, including my wife, Patti, but Kevin and I found that the rawness of his vocals made the struggles that he described even more poignant. (You can visit Johnston's webpage here.)