Since the release of CRAZY: A Father's Search Through America's Mental Health Madness in 2006, Pete has been a much sought after inspirational speaker.
In 2015, he reached a milestone, having spoken in all but two U.S. states as well as to officials in five foreign nations. He has testified or appeared before the U.S. Congress five times to tell his story and advocate for changes in our mental health care system.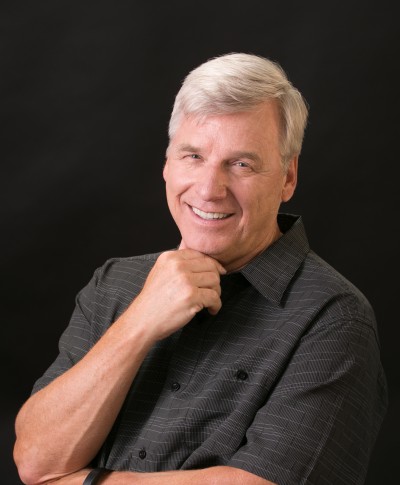 As a life-long member of the National Alliance on Mental Illness, Pete has spoken several times at NAMI's national convention and at many of its individual state conventions. He has been a featured speaker at conventions held by Mental Health America, the American Psychiatric Association, The National Council for Behavioral Health, The American Correctional Association, and CIT International. He has spoken at fund raising dinners for numerous community mental health providers, to state hospital organizations, housing authorities, state bar associations, and has delivered Grand Rounds in teaching hospitals. More than a dozen colleges have heard him lecture.
While Pete can speak about any of his books, his primary focus has been a speech called CRAZY, after his bestselling book. Using his family's story and the research that he conducted inside the Miami-Dade County jail, Pete explains why jails and prisons should not be used as asylums and why programs such as CIT, Mental Health Courts, Jail Diversion and Re-Entry programs can save tax-dollars and lives.
Here's Pete's speech about our CRAZY mental health system:
In February 2016, Pete announced that he was introducing a new speech entitled Lessons I've Learned: The Key To Recovery Is Engagement.
Here is a five minute snippet.
In his new speech, Pete talks about what he has learned dealing with his adult son, Kevin, who today is in recovery and works as a peer-to-peer specialist after a rocky journey that included being hospitalized five times, being arrested and being shot twice with a Taser by police. Pete is so excited about introducing this speech that for a short period he will cut his normal speaking fee in half for any mental health group that invites him back to speak after having heard him previously.
You can read more about Pete's speech here.
If you wish to inquire about Pete's availability and speaking fee, please e-mail him.
Pete's son, Kevin, also is available for limited speaking engagements. In his presentations, he talks about what caused him to finally accept his illness, how he took charge of his recovery and his work as a peer-to-peer counselor.
SPEECH SCHEDULE 2016
February 28,   Oakton, Virginia, Unitarian Universalist Congregation at Oakton,  12:30 p.m., public welcome.
April 5, Indiana State University, Terre Haute, Indiana, contact [email protected] for information.
April 14, Mason, Ohio, Lindner Center of HOPE, High Hopes Auxiliary, dinner.
April 19, Mayflower Hotel, Washington D.C. Stepping Up Summit, at 8 am. panel discussion.
April 30, Tysons Corner, Virginia, The Brain Foundation, dinner and reception.
May 11, Miami, Florida, Annual Mental Health Transformation in Action Conference, Awards Ceremony and Luncheon.
May 16,  U.S. Capitol, private briefing for Hill staff members. Dear Colleague session.
May 21, Charlotte, N. C.  NAMI Charlotte CIT annual Recognition Event.
May 27, Cleveland, Ohio, The City Club of Cleveland Forum. Public welcome. Call 216-621-0082
June 2, Washington D.C. Annual Conference DC Behavioral Health Association.
September 1, Raleigh, N.C. Triangle Family Services, community breakfast.
September 5-6, Chennai, India, Conference on Justice hosted by the Banyan Academy
September 15, Eureka Springs, Ark. Arkansas Adult Probation and Parole Association Conference.
September 16, Frankfort, Kentucky, Kentucky Partnership for Families and Children dinner.
October 10, San Antonio, Texas, Texas Criminal Justice Association and National Association of Hispanics in Criminal Justice convention.
October 17, San Diego, International Bipolar Foundation dinner.
October 29,  Lewiston, Maine, State Conference NAMI Maine.
SPEECH SCHEDULE 2017
January 29, San Antonio, Texas, Institute for Behavior Healthcare Improvement
April 5,  State College, Pa., Criminal Justice Advisory Board Conference
April 11-14, Minneapolis, Minn. police CIT training.
May 5, Houston, Texas, Hope and Healing Center and Institute