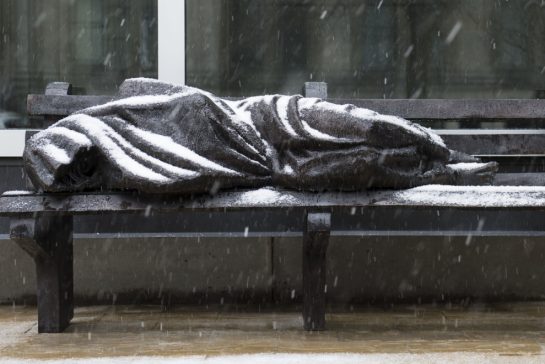 Dear Pete,
Our son became homeless at age 22. During the 18 years since then, there have been multiple hospitalizations, a myriad of letters written to psychiatrists begging for treatment, and correspondence with judges seeking support for his grave disability. All written to no avail.
On many occasions our son would return home. During this time we would be able to provide him some respite and warmth. We could nurse his bug bitten legs and feed his thin frame. I could wash his filthy clothing and buy him a sleeping bag that wouldn't smell of urine.
But we could only take care of him for brief periods of time because the voices he heard eventually told him we were the enemy. His mania would take over and our opportunity to help care for him would evaporate with the need to call 911.
Our son was clearly gravely disabled and as a result of his distorted and paranoid thinking he was homeless. Yet no judge or treatment facility would help him long enough to make a difference. The horror stories we told of his bizarre beliefs or behaviors did not seem to matter.