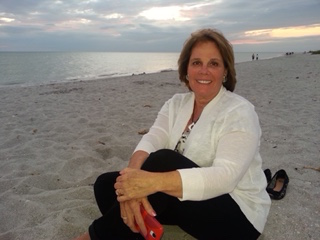 (6-28-16) If you are one of the 71,000 readers who follow my author's page and Facebook posts, you know that my main focus is on mental health reform, with an occasional blog (let's be honest – sales pitch) about my newest book.
But today, I am posting a personal message: Happy Birthday to Patti, my wife and best friend.
We will celebrate our 18th anniversary later this year. I met her after her first husband, Steve, died much too young from cancer. My first marriage ended in divorce. Her loss of Steve and my divorce made both of us more appreciative of each other when we met and (I'm not kidding) fell instantly for each other. We realized how precious love is — and our's has been a fairy tale (or Hallmark) romance ever since.