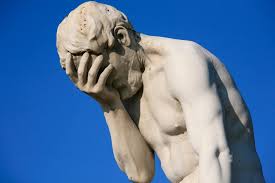 A family friend spent two days waiting in Fairfax County recently for mental health officials to find a crisis care bed for her adult child.
Two days waiting in one of the wealthiest counties in America because there were no beds!
The former head of the Fairfax-Falls Church Community Service Board said that Fairfax County sends an average of two hundred persons having a mental health crisis to other counties each year because there are not enough crisis beds available in Northern Virginia.
State Sen. Creigh Deeds was refused help when his son was psychotic because there were no beds available to him locally in rural Virginia  and a state worker dropped the ball looking at hospitals further away. A panel of experts testified earlier this month on Capitol Hill that there is a shortage of hospital beds nationally. One of those experts said a state should have 50 beds available for every 100,000 residents. Virginia averages 22 beds.
Yet, Virginia Interim Health Commissioner Dr. Marissa Levine   denied a request recently from a company that wanted to build a 75-bed crisis care treatment facility in Woodbridge, Virginia, just down the road from Fairfax. More than two thousand residents had signed a petition supporting it and Cynthia Dudley, who runs a Woodbridge mental health drop in center, said the hospital beds were "desperately needed."
Dr. Levine called building a hospital "premature."
Premature? After everything that has happened in Virginia?