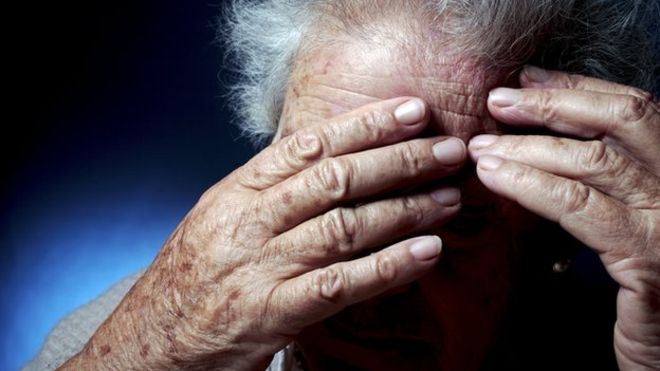 (6-22-16) I asked Mike Gaeta to share a blog with my readers that he had written about caring for his mother.) 
Benevolent Neglect: My Mom and Her Serious Mental Illness 
This week marks a month since my mom moved in with me. I knew it'd be challenging. In actuality, it has been damn near overwhelming.
On top of being her caretaker seven days a week, I also play the role of counselor, social worker, case manager, advocate and her main peer and family support person. Among other things, I've spent countless hours just trying to find a clinic or doctor for her (Many are not accepting new Medi-Cal patients, due to the increase in insured people from Obamacare.).
Interpersonally, challenges also abound. I've been trying to bond and build trust with my mom. That has been made exceedingly difficult, though, due to her delusions and hallucinations. These affect her moods, comprehension ability, level of social engagement and just her ability to have a conversation with me. In my estimation, she hears voices around 80% of the time.
As is common with people who hear voices, the voices can vary in the emotions and associations they arouse. Put simply, there are "good" voices and "bad voices." For my mom, they take a religious form. There are "godly" voices and "evil" voices. The godly voices look out for her and protect her, she says. They can be biblical figures and/or prophets, while the evil voices can be evil spirits and/or witches. The evil voices torment my mom by telling her various things like they want to kill her, that she is getting ugly and old and even sexual things.