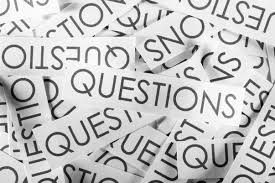 A reader contacted me recently to talk about her mother. I asked her for permission to share her story because it is representative of the emails that I receive each week from distraught family members trying to get meaningful care for someone they love. At her request, I have deleted her name.
A Daughter's Story 
A few days ago, my brother and I sought court commitment for my mother.
We have watched her mental health deteriorate for years. It has been incredibly sad and frustrating, to say the least, and we have tried again and again to help her.
She believes the government and others are spying on her because her blood holds the cure for cancer and that pharmaceutical companies, the government and her family are making millions off her.  She has not been easy to be around, many times accusing family and friends of conspiring against her.  Her thoughts have become increasingly disoriented and dominate her daily activities. She changes her cell phone, email and locks regularly.  She sometimes wore a patch over one eye because she believes a lens was implanted through cataract surgery, to prevent the government from seeing all she does.  Her days are spent at the Apple Store, AT&T store or going to the FBI, Police or local attorneys so she can report the conspiracy or seek help fighting it.
In her own words, my mother says she exists in a "living nightmare."