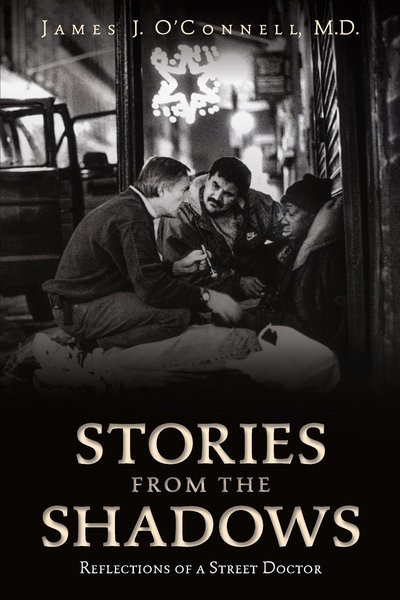 After Crazy: A Father's Search Through America's Mental Health Madness, was published, I wanted to write a book about homelessness. Georgetown Ministries in Washington D.C. allowed me to spend several weeks with one of its workers who patrolled the streets handing out water bottles and helping mostly homeless men who had mental illnesses and co-occurring addictions. I met a handful well enough to write what I thought was a fabulous book proposal.
But when my agent showed it to my editor, he rejected it, telling me that "No one wants to pay $30 for a book about those people."
I'm glad that Dr. James J. O'Connell and the Boston Health Care for the Homeless Program didn't listen to my editor because Dr. O'Connell's recently published book Stories From the Shadows: Reflections of a Street Doctor, is one that I wished I would have written. It is a gem and one of the best books about homeless Americans that has ever been written.
Stories From the Shadows is being marketed as a memoir, but it really isn't. What Dr. O'Connell has assembled are 30 short stories — some more diary entries than narrative tales  — about men and women who have crossed paths with him since 1985 after he earned his M.D. at Harvard Medical School, completed his residency in internal medication at Massachusetts General Hospital and decided to spend a stint inside what then was New England's largest and oldest shelter in Boston.
He intended to stay only a few months before moving to what surely would have been a rewarding and profitable career in oncology. He not only stayed working as a doctor on the streets, but two years later helped form the Boston Health Care for the Homeless Program. Scores of homeless men and women in Boston are better because of it.