The books of bestselling author Pete Earley promise to take you on a literary journey.
My job as an author is to tell you interesting stories. Sometimes that means taking you places where you normally wouldn't go, such as inside a maximum security penitentiary, or introducing you to people who you normally wouldn't meet, such as the American traitors John Walker Jr., and Aldrich Ames.
Besides entertaining you, I believe authors, especially journalists, should expose wrongs. That's what my books, Circumstantial Evidence, and CRAZY: A Father Search Through America's Mental Health Madness, represent.
For me, there is no purer form of journalism than a book. A journalist doesn't have to worry about "sacred cows" or partisan politics. If you can find a publisher willing to finance your idea, you can write about any topic that you wish without pulling punches.
I'm not going to waste space here trying to persuade you to buy my books. They speak for themselves. I just hope that if you read one, you will agree that the trip we took together on its pages was worthwhile.
Death, Life, & Justice in a Southern Town
In Monroeville, Alabama, a young, pretty student was found murdered. Several months later, a black man with no criminal record was sentenced to death for the crime. As he sat on death row, lawyer Bryan Stephenson found the trial was tainted by mistakes, conflicting witnesses, and outright perjury. He was determined to find out if the right man was convicted – even if it took unconventional means.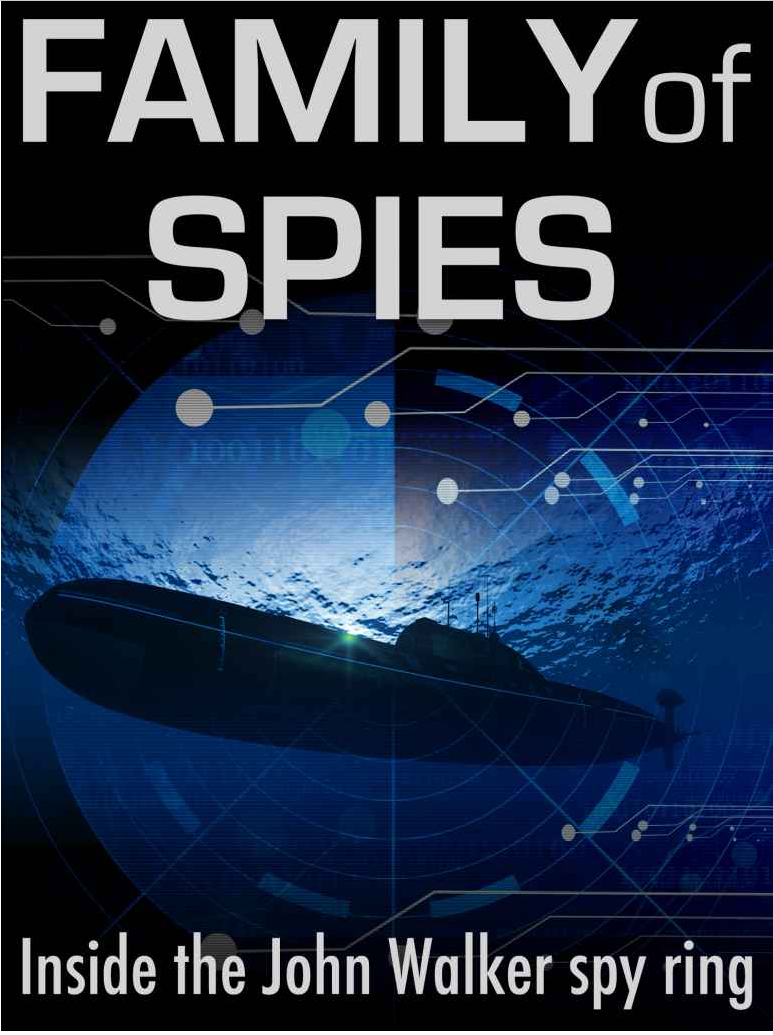 Inside the John Walker Spy Ring
For two decades John Walker, Jr. fed secrets absolutely crucial to America's national security to the KGB. Incredibly, for two decades, his treason remained undetected. Pete Earley's gripping tale of master spy John Walker, Jr. and his ring – his son, Michael; his brother, Arthur; and his best friend, Jerry Whitworth – is dazzling in its detail and shocking in its revelations.
The Story of Aldrich Ames
For nine years, Aldrich Ames fed highly classified information to the KGB. Russia paid him millions of dollars–and promised millions more. He betrayed the identities of the United States' top agents. An act that led to their executions inside the Soviet Union. Never before in American history has one man done so much to sabotage our national security.
A Father's Search Through America's Mental Health Madness
It was only when Pete Earley's own son–during a manic episode–broke into a neighbor's house that he learned what happens to mentally ill people who break a law. This is a compelling look at the thousands who suffer confinement instead of care and brutal conditions instead of treatment in the "revolving doors" between hospitals and jails. Earley takes us through his experience as both a father and journalist trying to fight for a better way.
Resilience
Two Sisters and a Story of Mental Illness
At a young age, Jessie Close struggled with emerging symptoms of severe bipolar disorder that lead her to the brink of suicide. In Resilience, she dives into the dangerous shadows of mental illness without shying away from its horror while her sister (actress Glenn Close) shares alternate views on Jessie's life. With Pete Earley, Jessie tells of finding the treatment she needs and the emotional strength to bring herself back from the edge.
Life Inside Leavenworth Prison
With the cooperation of the Bureau of Prisons, Pete Earley spent much time from mid-1987 to mid-1989 at Leavenworth, a maximum-security institution whose nickname, the Hot House, derives from its lack of air conditioning despite the searing Kansas summers. An explosive eyewitness portrait of life inside the notorious prison, Earley spent two years among 1,400 of the nation's most dangerous criminals to write this gripping, New York Times bestseller investigative report.
Inside the "New" Las Vegas
In this lively and probing book, Pete Earley traces the extraordinary evolution of Las Vegas from the gaudy Mecca of the Rat Pack era to one of the top family vacation spots. He revisits the city's history of moguls, mobsters, and entertainers, reveals the real stories of power brokers like Steve Wynn and legends like Howard Hughes and Bugsy Siegel, and offers a fascinating portrait of the life, death, and fantastic rebirth of the Las Vegas Strip.
How One Man's Tragedy Unlocked the Deadliest Secrets of the World's Most Terrifying Killers
The strange but true story of how a young man's devastating brain injury gave him the unique ability to connect with the world's most terrifying criminals. The Serial Killer Whisperer will take you into the minds of murderers as never before.
The Untold Secrets of Russia's Master Spy in America After the End of the Cold War
Between 1995 and 2000, Sergei Tretyakov, more commonly known as "Comrade J," was the go-to man for Russian intelligence in New York City, overseeing all covert operations against the U.S. and its allies in the United Nations. He was the man who kept the secrets. But there was one more secret he was keeping. For three years, "Comrade J" was stealing secrets from the Russian Mission he was supposed to be serving for the United States.
Inside the Federal Witness Protection Program
For decades no law enforcement program has been as cloaked in controversy and mystery as the Federal Witness Protection Program. Now, for the first time, Gerald Shur, the man credited with the creation of WITSEC, teams with acclaimed investigative journalist Pete Earley to tell the inside story of turncoats, crime-fighters, killers, and ordinary human beings caught up in a life-and-death game of deception in the name of justice.
Fiction Novel
During high tensions between the Soviet Union and the United States, the KGB has cleverly smuggled a nuclear bomb into the very heart of Washington D.C. which is now in the hands of a band of Chechen rebels, lead by insane terrorist Movladi 'the Viper' Islamov, who's threatening to detonate it. The fate of the city rests in the hands of a disgraced deputy U.S. Marshal who is reluctantly called into action by his FBI/CIA rivals because he was once a friend of Islamov before he became a terrorist.
Fiction Novel
All seemed to be well for Judge Evan Spencer, until he received a package from an old friend containing a cryptic note and a small stone: the same stone Christ used when he stated "He that is without sin among you, let him cast the first stone." Throughout history it has been passed along, inflicting its owner with stigmatic wounds and visions of their sinful life. With the help of an expert on stigmata, Spencer must uncover the secrets behind the stone, or watch his family, career, and his life be destroyed.
Fiction Novel
In 1955, white supremacists lynch a promising black activist and celebrate by carving their initials into the trunk of "the trophy tree." Decades later, when a newspaper reporter vanishes while investigating the crime, U.S. Senate Investigator Nick LeRue travels to Mississippi to find her. LeRue is joined in his search by the woman's twin sister and together, they unearth an old secret that leads them back to Washington and two unlikely suspects – a U.S. Senator and the nation's best investigative reporter.
Prophet of Death
The Mormon Blood-Atonement Killings
An account of the crimes of Jeffrey Lundgren describes how the fanatical preacher used his hypnotic oratory and his twisted interpretations of religious texts to justify the excesses of his church–perversion, sexual slavery, and human sacrifice.