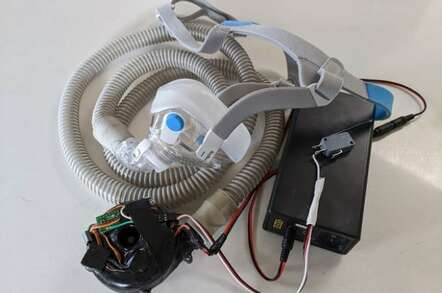 Photo by Johnny Chung Lee published in The Register
(4-17-20) Should patients with intellectual disabilities, profound mental retardation, dementia, and other cognitive problems (including serious mental illnesses) be denied life-saving ventilators if a hospital falls short of them during the Covid-19 pandemic?
Are the lives of individuals with mental issues worth less than other Americans?
The Alabama Department of Public Health thought so.
It adopted a protocol in 2010 entitled "Criteria for Mechanical Ventilator Triage Following Proclamation of Mass-Casualty Respiratory Emergency," that instructed hospitals to "not offer mechanical ventilator support for patients, who were being treated for heart attacks, metastatic cancer, "severe or profound mental retardation,"  "moderate to severe dementia," "severe traumatic brain injury" and other cognitive problems.
When that protocol surfaced recently,  The Alabama Disabilities Advocacy Program filed a complaint with the U.S. Health and Human Services Office for Civil Rights, accusing the health department of violating the Americans with Disabilities Act, which prohibits discrimination based on disabilities. The Bazelon Center for Mental Health Law joined in that complaint.
HHS forced the Alabama health department to rescind those recommendations to hospitals.
Alabama is not the only state coming under fire for targeting persons with mental and physical issues. Similar concerns have been raised about triage protocols in Arizona and Washington.