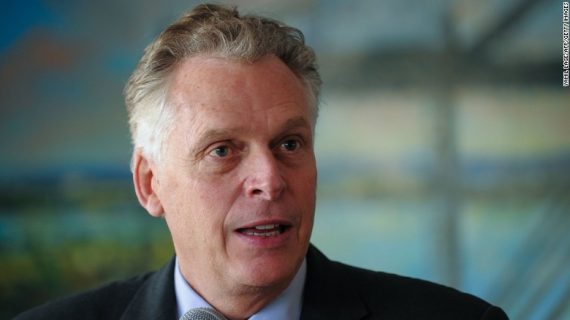 (11-6-17) Sana Campbell has started a petition drive ( that you can sign) to move her son from prison into a state hospital and is hoping to plead her case in person to outgoing Virginia Governor Terry McAuliffe.
Sana is praying Gov. McAuliffe will grant Christopher Sharikas a conditional pardon that would send him from a prison cell to a state mental hospital bed for treatment. He would remain incarcerated but would get help.
USA TODAY published my OP Ed last week explaining why a then "child" with a severe mental illness was given a double life prison sentence that is much, much harsher than others charged with similar crimes.
Please join me in urging outgoing Governor McAuliffe to meet with Sana Campbell and support her by signing her petition and sharing this post on Facebook. You can email the governor about this mother's effort to get her ill son sent to a state hospital after 20 years in prison.
Va. case shows desperate need to put the mentally ill in treatment, not prison
Christopher Sharikas is serving two life sentences in a Virginia prison, plus 30 years, for a crime that carried a seven- to 11-year recommended term.
He was 16 years old when he was arrested for stealing a car and assaulting its owner. He has spent 20 years behind bars.
Arguably, his 1997 crime is not why he remains imprisoned.
Sharikas suffers from severe mental illness. Our society has relinquished control of him to our criminal justice system. And our mental health system is so broken that it failed to help him when it should have.