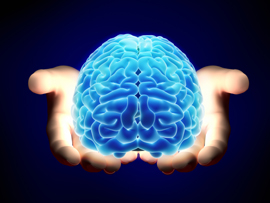 (7-22-18) I am an organ donor, but I didn't know that in many states you have to fill out a special form to donate your brain tissue. Guest blog submitted by Dr. Jim Hayes, President NAMI SC and a NAMI National Board member. Thank you Dr. Hayes.
BRAIN TISSUE DONATION AND SERIOUS MENTAL ILLNESS
The time to address the elephant in the room of Serious Mental Illness is NOW.
Mental health advocates are in a current state of confusion, have vastly divergent opinions and contentious attitudes about why we have so little progress in serious mental illness. Our family lives with serious mental illness every day. Rapid cycling bipolar 2 disorder affects our beloved family members. We have progress and setbacks every time the season changes, when there is prolonged rainy weather, bad winter or any form of setback.
We in NAMI want answers also.
It is so frustrating that many are compliant with meds, therapy and get great family support…but still there are bad times and they don't have recovery. We blame the system, the providers, the insurance companies or the government because we believe Dr. Joyce Burland that we know we didn't cause it!!