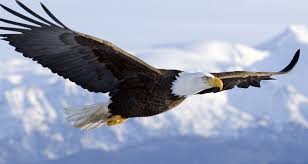 (5-28-18) On Memorial Day we celebrate our veterans who died for us and our country.
I not only think about veterans but all those who have died and are dying because of a mental illness and our refusal to help them in their daily battles with brain disorders. Consider this email that I received from a mother this week.
Dear Pete,

I am happy to read that your son is doing well. My son, Art Anthony Hargreaves,  died last month from complications caused by his schizophrenia and diabetes. Alone in his little government studio apartment. He refused to go to a group home stating, "They're illegal." His case manager and others said there was nothing they could do. We were waiting on me trying to become his guardian. It just all moves too slow. Time ran out.  I miss my son.

Only those who have walked this walk truly understand. I kept telling his case manager that I was so afraid I might get a phone call informing me that my son Art had died. Art was such a sweet soul. Schizophrenia took his brain, than his body, but never his Soul, his love of nature and animals, and dare I say his Mom. I was in ICU recovering from a stroke-at my weakest, when Art left this world, and when I received the news.

Would you help me get word out about the Harvard Brain Bank for research on Mental Illness.  My son, and my whole family are donors. Unfortunately they could not harvest my son's brain for research as the body must be quickly refrigerated and there is only a 3 hour window of time to do this. I did call Harvard Research Center and strongly suggested they put that information on donor cards…in case of death.