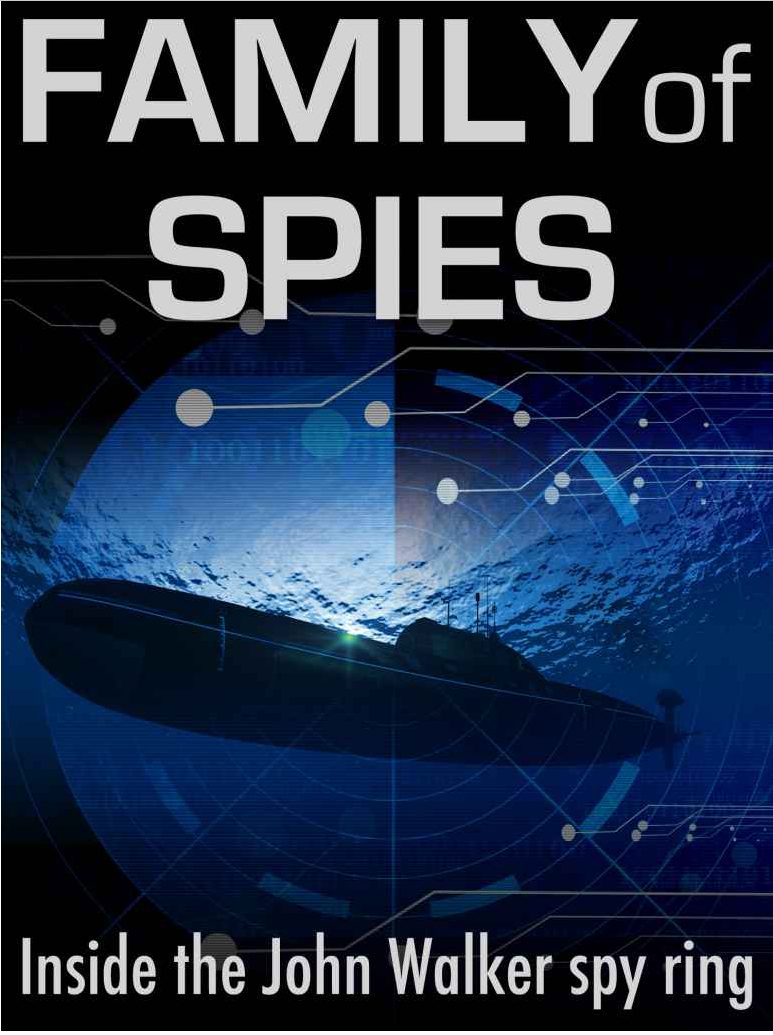 This was my first book and John Walker Jr. proved to be one of the most fascinating criminals in America. He has an uncanny skill to see the frailties of those around him and become whatever he needs to become, whatever they want him to be, in order to take advantage of them, manipulate them, and profit from their weaknesses. He honed his skill on his family and his best friend.
Walker talked exclusively to me for this book, but before my publisher could get it into print, several other authors published books about Walker and everyone of them claimed that they had interviewed him.
At first, I figured Walker had double-crossed me and was talking to other authors without telling me. But that wasn't the case. One author simply lied; the FBI allowed another author into an interview room with Walker when it agents were interrogating him without telling John that a writer was present, and a third author later admitted that he had listened in on a single telephone conversation between Walker and his daughter without Walker knowing he was on the line — that was his "big" interview.
Obviously, many publishers don't really care if their authors tell the truth as long as they are the first out with a book.
Because of the earlier Walker books, my editors demanded that I make two changes in my manuscript: Instead of writing "John Walker said" in the book, I had to write, "John Walker told me." This was supposed to remind readers that I really had interviewed Walker. I also was instructed to add an opening chapter that described our first meeting in jail and a final chapter that summarized my opinion of him.
The first wasn't much trouble, but I had a tough time with the final chapter. I prefer to keep myself out of my books and let readers draw their own conclusions.
My novelist friend, Nelson DeMille, was in the midst of writing The Charm School, one of his many bestsellers, and one day he made me an offer. In his novel, the KGB fakes the deaths of the hero and heroine. Nelson wanted to put an obituary in his manuscript and he wanted it written in the same style as a real Washington Post obit. So he asked me to write it for his text.
In return, he offered to help me write my final chapter. A confession: the best line in the final chapter is: "Betrayal came easily to John because he was loyal only to himself." Nelson wrote it and since my book was published, I have received many compliments about that line. Meanwhile, I don't think Nelson has gotten one compliment about my obituary in the Charm School!