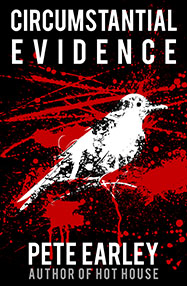 I was initially interested in this murder case because it happens in Monroeville, Alabama, the hometown of novelist Harper Lee, who wrote To Kill A Mockingbird. Monroeville was the inspiration for that classic American novel.
Has much changed since Atticus Finch valiantly tried to save a wrongly accused black man?
Sadly, racial prejudice, petty politics, money, and social standing still tip the scales of justice.
Official Description:
Pete Earley's The Hot House gave America a riveting, uncompromising look at the nation's most notorious prison–the federal penitentiary in Leavenworth, Kansas – a book that Kirkus Reviews called a "fascinating white-knuckle tour of hell, brilliantly reported." Now Earley shows us a different, even more intimate view of justice – and injustice – American-style.
In Monroeville, Alabama, in the fall of 1986, a pretty junior college student was found murdered in the back of the dry cleaning shop where she worked. Several months later, Walter "Johnny D." McMillian, a black man with no criminal record, was tried, convicted, and sentenced to death for the crime. As McMillian sat in his cell on Alabama's death row, a young black lawyer named Bryan Stevenson took up his own investigation into the murder of Ronda Morrison. Finding a trial tainted by procedural mistakes, conflicting eyewitness accounts, and outright perjury, he was determined to see McMillian go free–even if it took the most unconventional means…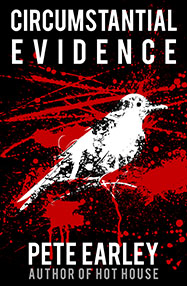 Circumstantial Evidence
Death, Life, & Justice in a Southern Town
In Monroeville, Alabama, a young, pretty student was found murdered. Several months later, a black man with no criminal record was sentenced to death for the crime. As he sat on death row, lawyer Bryan Stephenson found the trial was tainted by mistakes, conflicting witnesses, and outright perjury. He was determined to find out if the right man was convicted – even if it took unconventional means.